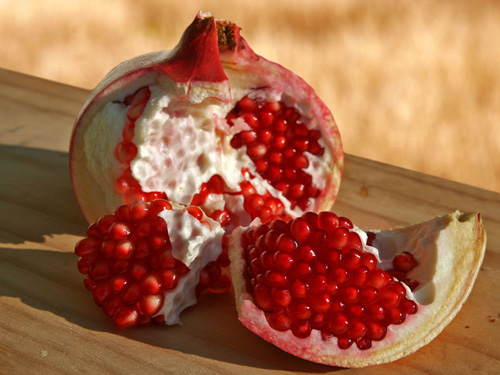 Who would believe that this could blind you?
Or maybe it was mixing pomegrante, walnuts and 100% RUBBING ALCOHOL that would do it.
Somehow I feel that I have been officially integrated into the mexican cultura. We headed out to Pueblo Magico, Tapalpa, on Sunday to meet up with some friends from San Jose. It's funny to think how many friendships GREW by us leaving the States and how many new ones we have made. The family and I were greeted by Jesus and his family.... with Tapalpa treat.
I've heard you can lose an eye from this punch, so I was a bit weary
. Ponche de Granada. Pomegrante juice, some nuts, and straight rubbing alcohol. I had always heard stories from back in the day, that rancheros here used to drink rubbing alcohol... so common that you could buy it from any mercado. Ahhh... the old drunken stories, campesinos couldn't live without it and passed out from it on the ranch.... The stories from the viejitos. And now, I get to try it....from a plastic gallon jug.
We stopped in a little restaurant that had been recently built by a friend of Jesus... who was from Texas and recently released from the Army. He joined our dinner and we had a blast. or maybe it was the booze catching up with us... but we definitely found a place to visit when we return to Tapalpa.
(I'll post the name when I find the card!)
Time passes quickly when you're having fun, and as the sun was setting, we had to head out to see the
toros
and the
charreadas
.
I love small towns. Here in GDL, everything is so modernized that sometimes it's hard to imagine that you're in Mexico. Ohhhh... but in Tapalpa, you remembered quickly. The Bull Arena was half-built, or half-finished, with the ramps in place, but no rails, pipes and rebar unfinished, and random holes in the concrete... but it had a full Marachi band playing on surround sound!!! No one cared. Everyone had smuggled in their OWN ponche and were drinking, dancing and enjoying the show. Or what you could see of the show. There were lighting fixtures all over the arena, but only one was working. The
paramedics
turned on their lights to help light the arena. It turned into hide and seek with the bull after sunset. When it was no longer possible to see and the bull had the upper hand, the show had ended. Everyone was happy. Moosecake was chummin with Krystal, Little One was dancing with his new friends, and we, were
feelin good
..... Tapalpa was awesome.